Exhibition
InnoCarnival 2012 (HKUST)
Introduction
Hong Kong University of Science and Technology (HKUST), being one of the innovation driver in Hong Kong, generates ground breaking researches and innovative products that is complete new to the public. To promote technologies into the society, HKUST join different kinds of exhibition to allow a close interaction between the general public and their latest invasion. InnoCarnival is an innovation exhibition aim at promoting innovation and technology organized by Innovation and Technology Commission (ITC) every year. More than 40 organisations, including universities, government departments, research institutes and youth groups will set up some 100 exhibition booths at the Science Park to show their latest research and development achievements.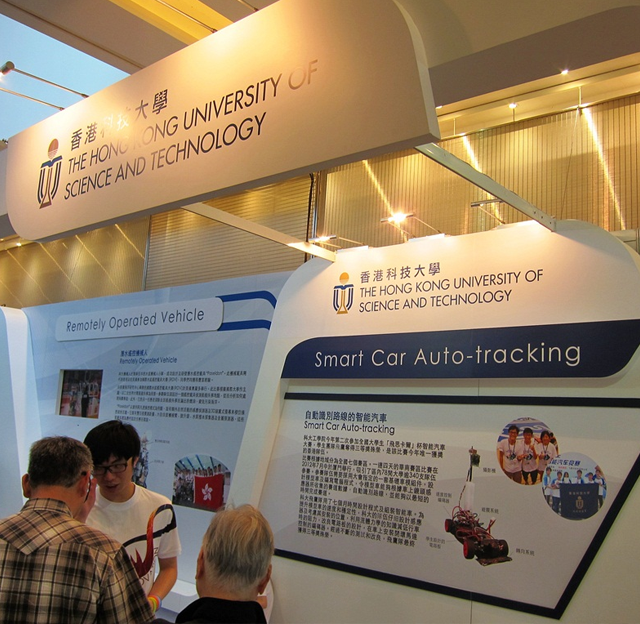 The Challenge
Being one of the participant but not the organizer, the number of visitors entering your booth is the only thing matter and it is always hard to know as design of booth usually unfavourable for footfall counter installation. Human counting is also unpractical because of the high volume of visitors and limited man power.
The Method
For all the unfavourable condition, CyberSense provide an answer. Thanks for the 3D reconstruction technique, the installation would only require a small corner.
The Benefits
Because of the area tracking ability of CyberSense, it is able to acquire the percentage of visitor that enter the booth and their staying time. Moreover, tracking function also provide some interesting findings like which part of the display attract visitor most.